"Then I stumbled on a more complicated story."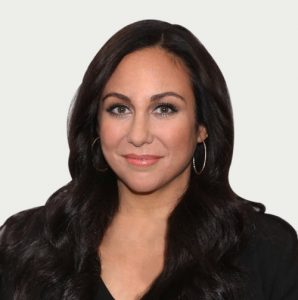 With this simple segue in her 2015 HBO documentary film: Southern Rites, Gillian Laub (BA '97) shifts focus from her ongoing photographic chronicle of segregated proms in Montgomery County, GA to the wrenching aftermath of the 2011 shooting of an unarmed black man by a white homeowner in the same community. In order to tell the story of the shooting, Laub complements her stock-in-trade photography with detailed interviews that are as illuminating as they are painful to watch. The film curates its interviews like a photo album by placing voices directly next to each other so that they can organically speak together about the racial politics in Montgomery County. As the New York Times review puts it, "In a calm, understated tone, Southern Rites digs deep to expose the roots that have made segregated proms and other affronts possible."
Southern Rites had its genesis in a 2009 New York Times Magazine photo essay documenting the "white folks"/"black folks" proms of Montgomery County (yes –  that's 2009!). The film evolved from her return visits to photograph the southern Georgia county's first integrated prom in 2011. Though best known for her Southern Rites work, Gillian's drive "to make an image that tells a story" has led to a career spanning nearly two decades of commissions, exhibitions, publication contributions, and books. Her work has earned numerous awards including virtually annual American Photography Awards since 2004.
Gillian's Southern Rites photography exhibition was displayed at UW's Chazen Museum of Art from January 25 through May 12. Along with the exhibit, the Chazen held a screening of the HBO documentary followed by a discussion with Laub.
The trajectory of Gillian's career took a sharp turn after 9/11 when the native New Yorker began photographing families who were searching for missing loved ones in the aftermath of the terrorist attacks. She expanded the project to include those who had ultimately learned their loved ones had been lost.  This work was followed by her extensive photo-documentation and diary-like collection of the testimonies of Palestinian and Israeli people caught in and victimized by the second intifada. This project led to her first book, Testimony, in 2007.  The book version of Southern Rites followed in 2015.  Citing Laub's "empathetic portraits and eye for beauty amid the drama," American Photo included Southern Rites among the Best Photobooks of the Year: 2015. It was included on similar lists by TIME, Smithsonian, Vogue, and LensCulture.
Gillian Laub received the 2019 Distinguished Alumni Award at the annual English Department awards ceremony in Madison on April 28.  The annual award has been established by the Board of Visitors to recognize alumni who have made exemplary use of their UW education. See below the conversation between Laub and Ward Katz from the awards ceremony:
---
Update: The 2018 Distinguished Alumni Award winner, Alicia Suskin Ostriker, has been named State Poet 2018-2020 by New York Governor Andrew Cuomo. Congratulations, Alicia!