Careers and Internships Advising
When it comes to access career guidance, training, and networking opportunities, sometimes you want to talk to somebody who understands in-depth the skills you have developed and the challenges you face specifically as an English major. Our career and internship coordinator, Caroline (she/her) is a PhD student in the English Department. While at UW-Madison, she has served as an academic advisor with the SOAR program, taught English 100, and helped coordinate the "Health and Inequality" Constellation housed in the College of Letters and Sciences. In prior years, Caroline worked in both a Career Center and a Writing Center at Clemson University before teaching high school science via Teach for America. As an enthusiastic hobbyist, she enjoys tennis, mediocre cake decorating, and daydreaming about new and exciting life pathways for humanities students in her spare time. She is available for conversations about career possibilities, finding jobs and internships, résumés and cover letters, interview skills, networking, alumni mentorship, and more. You can find additional resources and help with all career needs and questions with the experts at L&S SuccessWorks.
Career & Internship Coordinator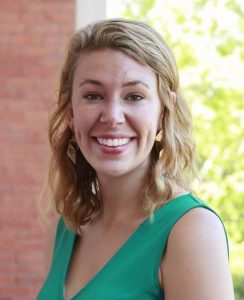 Name: Caroline Hensley
Email: careers@english.wisc.edu
Twitter: @UWEnglAdvising
Office: 7195C Helen C. White Hall
Scheduling a Career Advising Appointment
For your appointment, please bring a written or electronic document that lists what questions you would like to ask, what your goal for the appointment is, and what you have done so far in terms of preparing for a career or internship. It's okay to be honest and say you don't know, or haven't started yet! Writing it down is not a test, it is simply an exercise to help us focus and have the most productive meeting possible, as well as not forget anything you want to talk about.
Ask a Quick Question
Have a question that can be answered in a few lines? Feel free to email careers@english.wisc.edu. Please be sure to mail from your current wisc.edu email address and include your campus ID number at the bottom of the message. For questions regarding courses and academic advising, please visit the Undergraduate Advising page.
Stay up to date on all English undergraduate advising updates, announcements, event reminders, and more by following the combined academic and career advising Twitter account, @UWEnglAdvising.