The Early Career Alumni Award recognizes alumni who have demonstrated exceptional success in their chosen field within the first ten years after obtaining their degree. This can be demonstrated in several ways. Examples include, but are not limited to, professional achievements, contributions to society, service or support of the University of Wisconsin.
The honorees demonstrate the value that their English education has had on their lives and the rewarding paths that an English major may take initially upon graduation.
All nominations will be considered by a 4-person selection committee including representatives from English department faculty and staff and from the Board of Visitors. Self-nominations are welcome.
Recipient(s) will be recognized at the annual English Awards Ceremony in April.
This is an accordion element with a series of buttons that open and close related content panels.
Deshawn McKinney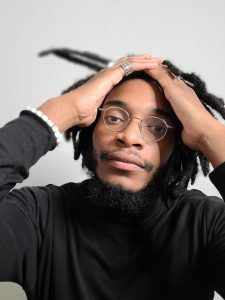 Deshawn McKinney is a writer who proudly reps his home of Milwaukee, Wisconsin. A First Wave and PEOPLE scholar, he earned a BA in Creative Writing at the University of WisconsinMadison in 2017. He is a recipient of both the Truman Scholarship, which he earned for his grassroots work in Madison, as well as the Marshall Scholarship for graduate study in the United Kingdom. While overseas he earned a Master in Social Policy from the London School of Economics and Political Science and a Master in Creative Writing – Poetry from the University of East Anglia. Deshawn has performed for and built with audiences around the world, from Jamaica to England, with his work appearing in journals such as Lolwe and Glass Poetry. His debut chapbook, father forgive me, was published by Black Sunflowers Poetry Press in 2021. Deshawn McKinney serves on the Board of Visitors for Student Affairs at UW and has recently returned to Wisconsin to serve as a Director of Development at the Wisconsin Foundation and Alumni Association.
Kristin Prewitt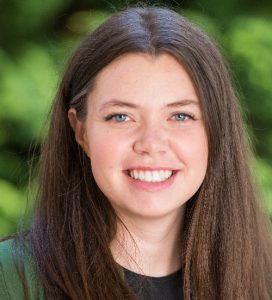 Kristin Prewitt grew up in Milwaukee, Wisconsin, and graduated from the University of Wisconsin-Madison with a degree in English. It was as an undergrad that she developed a passion for the nexus between the humanities, health system transformation, and activism. She graduated from the University of South Florida with dual M.D. and M.P.H. in Epidemiology degrees. She is currently an OB/GYN resident physician at Oregon Health & Science University. Her research interests include high-risk obstetrics, substance use, abortion, and adolescent medicine. Her career has led her to serve on the board of directors for Medical Students for Choice; work at the Florida Department of Health in Infectious Disease Epidemiology; and engage in activism through organizational partnerships and talks. She's most interested in how destigmatized patient care can be a fulcrum for personal healing and social change
Danez Smith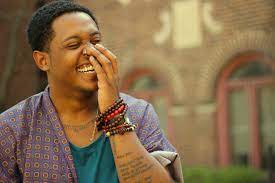 Danez Smith is a poet and performer from St. Paul, MN, and a former member of UW Madison's celebrated First Wave program. They are the author of three award winning poetry books Homie (Graywolf Press, 2020), a finalist for the 2020 National Book Critics Circle Award for Poetry, Don't Call Us Dead (Graywolf Press, 2017), a finalist for the National Book Award, and [insert] boy (YesYes Books, 2014), winner of the Kate Tufts Discovery Award and the Lambda Literary Award for Gay Poetry. Danez has won many prestigious fellowships from organizations like the Poetry Foundation, the McKnight Foundation, and the National Endowment for the Arts. Their work has been featured widely including in the New York Times, PBS NewsHour, Best American Poetry, Poetry Magazine, and on the Late Show with Stephen Colbert. They are a member of the Dark Noise Collective and are the co-host of VS, a podcast sponsored by the Poetry Foundation and Postloudness.
This is an accordion element with a series of buttons that open and close related content panels.
Past Winners