On April 15th, the Madison Undergraduate Society of English held its fifth annual undergraduate Literati conference. Featuring students from all over the country, Literati even had a few FaceTime appearances from the students who were unable to fly out to Madison. The day started with a wonderful keynote presentation by UW's own Professor Aida Levy-Hussen and ended with a much awaited, and thoroughly enjoyable cheese plate.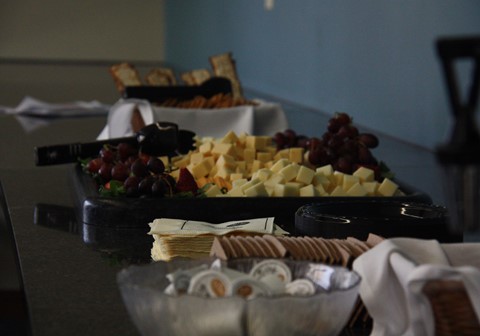 Literati is an exceptional and unique event, where both creative and literary analysis essays are read aloud to an audience of proud parents, students, alums, and faculty. Every year awards are given to the best creative and literary analysis piece and this year UW student Meg Sill won for her creative piece "Due to the Wall," and University of Saint Thomas student Kateri Schmidt won for her work "Creating a Monster: An Education in Otherness." Both of these pieces were excellent both in style and form, and effortlessly fit into Literati's theme of Revelations. Annually announced at Literati are also the winners for the best Professor and best TA. Students start voting for their favorites in the middle of Spring semester and this year Joshua Calhoun won for best Professor and Leah Pope won for best TA.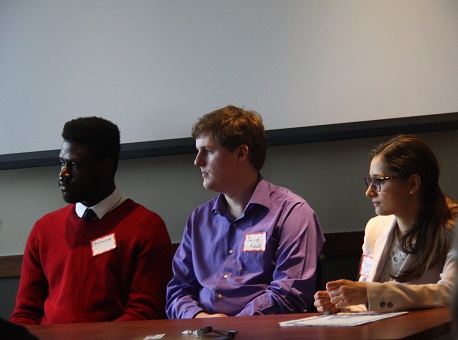 As a photographer for the event I was able to see multiple panels during the various hours students were presenting their work and it was so fulfilling to see how the audience respected and reacted to their pieces. English really is about discussion with other people, and all too often that discussion rarely leaves the classroom, so to see people invigorated and excited about undergraduate work outside of class was so enjoyable and refreshing. I was truly blown away by the professionalism and work ethic of everyone involved with Literati. From the organization that the MUSE Executive Team put in, to the dedication of the students who presented their stellar work, Literati is truly a notable and exceptional event.