Sarah Anderson Wood
Position title: Senior Lecturer
Email: swanderson3@wisc.edu
Address:
7131 Helen C. White Hall
Interests

Modernism/modernity, Feminist theory and women's writing, trauma theory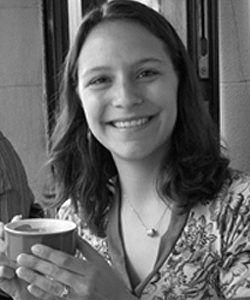 Degrees and Institutions
PhD (2010), University of North Carolina-Chapel Hill
B.A.(2000), University of Virginia
Recent Courses
Major American Authors from 1914 to 1945 (English 635)
Contemporary American Poets: Sylvia Plath, Adrienne Rich and Claudia Emerson (English 631)
Race and Sexuality in American Literature (English 591)
Modern American Poetry (English 630)
Current Research
Anderson is currently at work on her next book project, Understanding Claudia Emerson, as part of the Understanding series published by University of South Carolina Press.
Anderson has contributed a chapter to the collection Teaching Hemingway and War edited by Mark Ott and Alex Vernon, entitled "'In Another Country' and Across the River and into the Trees as Trauma Literature." The series, Teaching Hemingway is published by Kent State University Press, and this installment is expected in 2014.
Anderson's first book,Readings of Trauma, Madness and the Body, was published by in 2012 by Palgrave Press in the series American Literature Readings in the Twenty-First Century. The book explores how Modernist fiction narratives by Hemingway, F. Scott Fitzgerald, H.D., and Zelda Fitzgerald represent the struggle between the need to speak about one's trauma and the equally powerful impulse to keep silent. Representations of traumatized men differ noticeably from those of women, revealing social restrictions on both groups, offering an opportunity to explore the conditions under which characters both suffered trauma and retold it. Furthering the debate between critics who read female madness as a resistance to patriarchy and those who read it as a site of further powerlessness, this examination presents a new category: that of the male representation of female insanity.
Featured Talks
"Zelda Fitzgerald and the
Process of Legitimacy: A Round Table Discussion." American Literature Association. Boston, MA. May 23-26, 2013. (Organizer and Moderator).
"'Nobody shares this trade with anybody': The Telling of War Trauma in Hemingway." The Hemingway Society Conference. Bay View, Michigan. June 2012.
"F. Scott and Zelda Fitzgerald: Two Narrative Versions of a Woman's Body." Gender and Conflict Biennial Women and Gender Research Conference.
University of South Dakota. Vermillion, SD. October 2012.
"Bodily Crisis: the Space of Creativity, Sexuality and Madness in Modernist Literature." Conference: Spring and All: A Celebration of Linda Wagner-Martin's Career. University of North Carolina-Chapel Hill. April 2011.