Anja Wanner
Position title: Enid H. Anderson Professor of English
Email: awanner@wisc.edu
Address:
7103 Helen C. White Hall
Interests

Syntax, theory of grammar, text/genre analysis, linguistic prescriptivism, computer-mediated communication.

Website

Link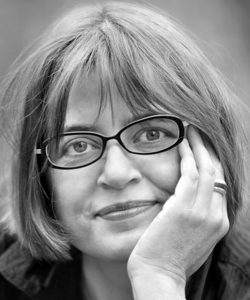 Degrees and Institutions
Ph.D., University of Goettingen, 1999
M.A., University of Goettingen, 1992
Selected Publications
Syntactic Variation and Genre, Berlin/New York: De Gruyter Mouton (Ed., 2010).
Deconstructing the English Passive, Berlin/New York: De Gruyter Mouton (2009).
"Formulaic Argumentation in Scientific Discourse." In: Roberta Corrigan et al. (Eds., 2009): Formulaic Language. Vol. 2. 523-544. Amsterdam/Philadelphia: John Benjamins. (co-authored with Heidrun Dorgeloh).
"Comfort Zones of Orality: How Participants Override the Structural Characteristics of a Discussion Forum." In: Sally Magnan (Ed., 2008): Mediating Discourse Online. 125-149. Amsterdam: John Benjamins.
Structural Aspects of Semantically Complex Verbs. Frankfurt: Peter Lang (Ed., 2001).
Verbklassifizierung und aspektuelle Alternationen im Englischen ('Verb Classification and Aspectual Alternations in English'), Tübingen: Max Niemeyer (1999).
Research Interests
English syntax and morphology (with an emphasis on verbs), theory of grammar, text analysis, language change, genres of academic discourse, computer-mediated communication. I am currently working on a textbook on English words (how they are structured, how they change over time, and how they are represented in the mind).
Teaching
I teach undergraduate and graduate courses in English linguistics, with a focus on syntax and the development of written English, including historical, psycholinguistic, and corpus linguistic aspects.
Personal Statement
In a linguistic conversation with Alice, Humpty Dumpty, who is otherwise very confident about lexical semantics ("When I use a word it means just what I choose it to mean"), concedes that "some words have a temper" — "particularly verbs: they're the proudest — adjectives you can do anything with, but not verbs." The "temper" of English verbs, the relationship between their meaning and their behavior in syntax and morphology, is the focus of my research. As a linguist, I am committed to the idea that "grammar" is part of every speaker's implicit knowledge of his or her native language. In the courses I teach, I discuss ways to make this knowledge visible, using the framework of generative grammar, complemented by functional approaches.
Recent Books
This volume explores the interplay of syntactic variation and genre. How do genres emerge and what is the role of syntax in constituting them? Why do certain constructions appear in certain types of text? The book takes the concept of genre as a reference-point for the description and analysis of morpho-syntactic variation and change. It includes both overviews of theoretical approaches to the concept of genre and text type in linguistics and studies of specific syntactic phenomena in English, German, and selected Romance languages. Contributions to the volume make use of insights from attempts for text classification and rhetorical views on genre and reach from quantitative, corpus-based methodology to qualitative, text-based analyses. The types of texts investigated cover spoken, highly interactive, and written forms of communication, including selected genres of computer-mediated communication. Corpus data come from both synchronic and diachronic linguistic corpora, such as LOB, Brown, FLOB, Frown, ARCHER, and ICE-Jamaica. This spectrum both in approaches and data is meant to provide a theoretical foundation as well as a realistic view of the inherent complexity of form-function relationships in syntax. At the same time, genre is treated as a category relevant beyond discourse studies, consisting of forms and conventions at all levels of linguistic analysis, including syntax. The book is therefore of interest to linguists and graduate students in the area of syntax, discourse analysis, and pragmatics, as well as to sociolinguists and corpus linguists working on register variation.

Read more

This book analyzes the form and function of the English passive from a verb-based point of view. It takes the position that the various surface forms of the passive (with or without thematic subject, with or without object, with or without by-phrase, with or without auxiliary) have a common source and are determined by the interplay of the syntactic properties of the verb and general syntactic principles. Each structural element of the passive construction is examined separately, and the participle is considered the only defining component of the passive. Special emphasis is put on the existence of an implicit argument (ususally an agent) and its representation in the passive. A review of data from syntax, language acquisition, and psycholinguistics shows that the implicit agent is not just a conceptually understood argument. It is argued that it is represented at the level of argument structure and that this is what sets the passive apart from other patient-subject constructions. A corpus-based case study on the use of the passive in academic writing analyzes the use of the passive in this particular register. One of the findings is that about 20-25% of passives occur in constructions that do not require an auxiliary, a result that challenges corpus studies on the use of the passive that only consider full be-passives. It is also shown that new active-voice constructions have emerged that compete with the passive without having a more visible agent. The emergence of these constructions (such as "This paper argues…") is discussed in the context of changes in the rhetoric of scientific discourse. The book is mainly of interest to linguists and graduate students in the areas of English syntax, semantics, and pragmatics.

Read more