Arielle Michelle Raymos
Email: raymos@wisc.edu
Interests

20th century African American literature and theatre; Gender & Sexuality studies; Lorraine Hansberry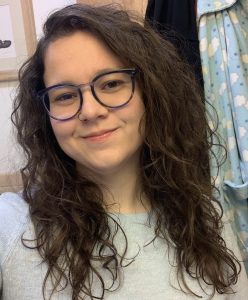 Degrees
BA, Austin Peay State University
MA, University of Kansas
Publication(s)
"Fanny Kemble: A Foreigner's Perspective on Slavery and the Civil War." Theta-Delta: Phi Alpha Theta History Journal, vol. 8, Austin Peay State University, 2018.
"Lorraine Hansberry's Radical Activism beyond Broadway." University of Kansas, ProQuest Dissertations Publishing, 2020.
"Lesbian Identity and "Personal Dishonesty" in Lorraine Hansberry's Flowers for the General (1955)." Resources for American Literary Study, vol. 43, Penn State University Press, 2021, forthcoming.