Beth (Bich Minh) Nguyen
Position title: Dorothy Draheim Professor of English
Email: bnguyen9@wisc.edu
Address:
6195 Helen C White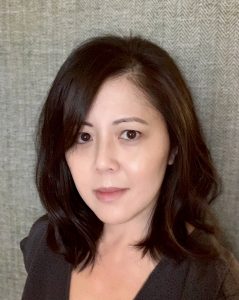 Beth (Bich Minh) Nguyen is the author of the memoir Stealing Buddha's Dinner, the novel Short Girls, and the novel Pioneer Girl, all published by Viking Penguin. Her work has received honors including an American Book Award and a PEN/Jerard Award, and has been featured in numerous anthologies, journals, and university and community reads programs. She also leads workshops and craft talks at conferences including Kundiman, VONA/Voices, Aspen Summer Words, and Port Townsend.
DEGREES AND INSTITUTIONS
MFA, University of Michigan
RESEARCH INTERESTS
Fiction, memoir, creative nonfiction, Asian American literature
CURRENT PROJECTS
Owner of a Lonely Heart, a collection of linked essays on refugee identity, music, parenthood, and ideas on Asian Americanness.
TEACHING
Fiction and creative nonfiction