Jesse Lee Kercheval
Zona Gale Professor of English
6195G Helen C. White Hall
Interests

Creative writing (fiction, poetry, creative non-fiction) and translation.

Website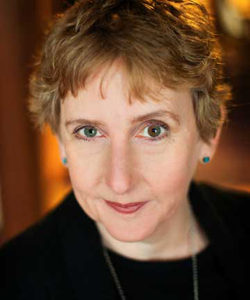 Degrees and Institutions
M.F.A., University of Iowa
Selected Publications
Jesse Lee Kercheval is the author of 13 books including Torres (Editorial Yaugurú, 2014); Space (University of Wisconsin Press, 2014), winner of an Alex Award from the American Library Association; My Life as a Silent Movie (Indiana University Press, 2014; Brazil (Cleveland State University Poetry Center, 2010), winner of the Ruthanne Wiley Memorial Novella Contest; Cinema Muto (Southern Illinois University Press, 2009), winner of the Crab Orchard Open Selection Award; The Alice Stories (University of Nebraska Press, 2007), winner of the Prairie Schooner Fiction Book Prize; and The Dogeater (University of Missouri Press, 1987), winner of the Associated Writing Programs Award for Short Fiction. A book of  her Spanish poetry, Extranjera, is forthcoming in Uruguay from Editorial Yaugarú. A book of her translations of the Uruguayan poet Circe Maia, Invisible Bridge/ El puente invisible: Selected Poems, is forthcoming from the University of Pittsburgh Press. She is also the editor of América invertida: a Bilingual Anthology of Younger Uruguayan Poets which is forthcoming from the University of New Mexico Press. Her poems, translations and stories appear regularly in such literary magazines as The Kenyon Review, Prairie Schooner, theGettysburg Review, Poetry London, and The Georgia Review, among others.
Research Interests
Writing poetry in English and Spanish. Writing fiction, memoir and creative nonfiction. Additional interests include translation and Uruguayan poetry: Circe Maia, Tatiana Oroño, Agustín Lucas among others.
Current Projects
America that island off the coast of France: a collection of poems about being born in France and becoming/being American, some inspired by or in answer to poems by French poets including Robert Desnos, Blaise Cendrars, Andre Breton, Pierre Reverdy, Louis Aragon, André Breton, and Guillaume Apollinaire.
Teaching
I teach workshops in poetry, fiction and memoir at the undergraduate and graduate levels and serve as a thesis advisor for both poetry and fiction MFA students.