Raquel Kennon
Position title: Associate Professor
Email: rkennon@wisc.edu
Website: https://www.raquelkennon.com/
Interests

19th to 21st century African American literature, African diaspora literatures and cultures, transnational Black Studies, comparative slavery studies, race, gender, visual and popular culture, poetry, drama, the novel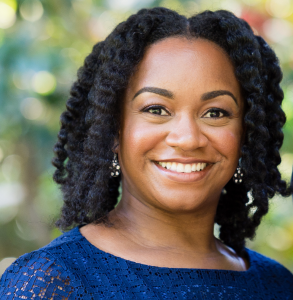 Degrees and Institutions
PhD Comparative Literature, Harvard University, 2012
AM Comparative Literature, Harvard University, 2008
BA Comparative Literature and Spanish with honors, Stanford University, 2002
Publications
Book:
Afrodiasporic Forms: Slavery in Literature and Culture of the African Diaspora. LSU Press, June 2022.
Selected Articles and Book Chapters:
"Slavery and the Cultural Turn." Writing the History of Slavery. Edited by David Stefan Doddington and Enrico Dal Lago, Bloomsbury Academic, 2022, pp. 399-416.
"'Africa Claiming Her Own': Unveiling Natural Hair and African Diasporic Identity in Lorraine Hansberry's Unabridged A Raisin in the Sun." Modern Drama, vol. 64, no. 3, Fall 2021, pp. 283-308. doi: 10.3138/md-64-3-1120
"Uninhabitable Moments: The Symbol of Serena Williams, Rage, and Rackets in Claudia Rankine's Citizen: An American Lyric." Challenging Misrepresentations of Black Womanhood: Media, Literature and Theory. Edited by Marquita Gammage and Antwanisha Alameen-Shavers, Anthem Press, 2019, pp. 27-52.
"'In de Affica Soil': Slavery, Ethnography, and Recovery in Zora Neale Hurston's Barracoon: The Story of the 'Last Black Cargo.'" MELUS: Multi-Ethnic Literature of the United States, vol. 46, no. 1, Spring 2021, pp. 75-104. doi: 10.1093/melus/mlab003
"Subtle Resistance: On Sugar and the Mammy Figure in Kara Walker's A Subtlety and Sherley Anne Williams's Dessa Rose." African American Review, vol. 52, no. 2, Summer 2019, pp. 143-164. doi: 10.1353/afa.2019.0025 (Awarded 2019 Weixlmann Prize for Best Essay on 20th- and 21st-century Literature)
"Neo-Slave Narratives." Oxford Bibliographies in Literary and Critical Theory. Edited by Eugene O'Brien. Oxford University Press, 2017. doi: 10.1093/OBO/9780190221911-0017.
"White Skin, Black Slavery: Bernardo Guimarães's A Escrava Isaura and the Global Telenovela." Studies in Latin American Popular Culture, vol. 35, 2017, pp. 138-159. doi: 10.7560/SLAPC3508
"'We Know People by their Stories': Madness, Babies, and Dolls in Edwidge Danticat's Krik? Krak!" Madness in Black Women's Diasporic Fictions: Aesthetics of Resistance. Edited by Caroline A. Brown and Johanna X. K. Garvey, Palgrave Macmillan, 2017, pp. 163-197.
Courses
"Afterlives of Slavery," "Afrodiasporic Intimacies"
Recent Books
Afrodiasporic Forms explores the epistemological possibilities of the "Black world" paradigm and traces a literary and cultural cartography of the monde noir and its constitutive African diasporas across multiple poetic, visual, and cultural permutations. Examining the transatlantic slave trade and modern racial slavery, Raquel Kennon challenges the US-centric focus of slavery studies and draws on a transnational, eclectic archive of materials from Lusophone, Hispanophone, and Anglophone sources in the Americas to inspect evolving, multitudinous, and disparate forms of Afrodiasporic cultural expression.

Spanning the 1830s to the twenty-first century, Afrodiasporic Forms traverses national, linguistic, and disciplinary boundaries as it investigates how cultural products of slavery's afterlife—including poetry, prose, painting, television, sculpture, and song—shape understandings of the African diaspora. Each chapter uncovers multidirectional pathways for exploring representations of slavery, considering works such as a Brazilian telenovela based on Bernardo Guimarães's novel A Escrava Isaura, Robert Hayden's poem "Middle Passage," Kara Walker's sculpture A Subtlety, and Juan Francisco Manzano's Autobiografía de un esclavo. Kennon's expansive method of comparative reading across the diaspora uses eclectic pairings of canonical and popular textual and artistic sources to stretch beyond disciplinary and national borders, promoting expansive diasporic literacies.

Read more Document