Lynn Keller
Email: rlkeller@wisc.edu
Interests

American poetry since 1950, recent experimental poetries and poetics, poetry and ecocriticism

Website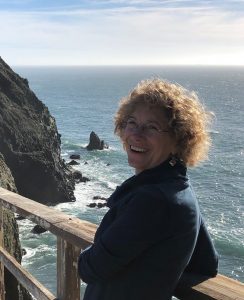 Degrees and Institutions
MA & PhD, University of Chicago
BA, Stanford University
Selected Publications
Thinking Poetry: Readings in Contemporary Women's Exploratory Poetics (Iowa, 2010)
Forms of Expansion: Recent Long Poems by Women (Chicago, 1997)
edited with Cristanne Miller, Feminist Measures: Soundings in Poetry and Theory (Michigan, 1994)
Re-making It New: Contemporary American Poetry and the Modernist Tradition (Cambridge, 1987)
articles in edited collections, including, most recently, "Green Reading" The Oxford Handbook of Modern and Contemporary Poetry, as well as articles in such journals as American Literature, Contemporary Literature, Arizona Quarterly, and Journal of Modern Literature on poetry by Marianne Moore, Elizabeth Bishop, Robert Creeley, John Ashbery, Barbara Guest, Rosmarie Waldrop, Joan Retallack, Alice Fulton, C.D. Wright, Cole Swensen, Susan Wheeler, Myung Mi Kim and others.
Research Interests
American poetry since 1950, especially women's poetry and experimental poetries of recent decades; American long poems; visual poetics; poetry and environmental criticism.
Current Projects
I am working on a book on experimental ecopoetics, focusing on work by contemporary North American poets such as Evelyn Reilly, Ed Roberson, and Angela Rawlings.With Alan Golding and Adalaide Morrie, I edit the  University of Iowa Press Series on Contemporary North American Poetry.
Personal Statement
While I was trained as an Americanist and teach a range of American  twentieth-  and twenty-first-century courses on the undergraduate level, my research interests are generically focused: I study poetry almost exclusively. My early scholarship dealt with the relationship between modernist and contemporary or postmodernist poetry, but since the publication of my first book I have focused on poetry written since the 1970s, especially on women's writing and feminist poetries in the U.S. While linguistically innovative work has been at the center of my recent  research, I am committed to reading broadly in the field of contemporary poetry and to cultivating in my students the varied reading skills necessary to appreciate varied poetics. Interested now in integrating my knowledge of contemporary poetry with my interests in environmentalism, I have shifted  my research to the field of ecocriticism and contemporary experimental ecopoetics.
Graduate Teaching
I regularly teach graduate surveys of poetry movements in the U.S. since the middle of the 20th century, as well as more specialized courses devoted to such topics as the long poem; experimental poetries and poetics; or recent poetry and ecocriticism. I have also taught Environmental Studies 900, the Interdisciplinary Methods Course required for graduate students earning a certificate in the Center for Culture, History and Environment.