Juliet Huynh
Position title: Assistant Professor
Email: jhuynh5@wisc.edu
Address:
6141 Helen C. White Hall
Interests

Bilingualism, Second Language Acquisition, Heritage Language Processing, Psycholinguistics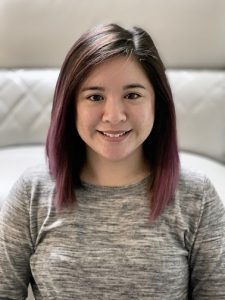 Degrees and Institutions
PhD Linguistics, University of Texas at Arlington, 2019
TESOL Certificate, University of Texas at Arlington, 2018
BA Economics and Finance, Concentration Spanish, University of Dallas, 2010
Select Publications
Huynh, J., & Yoon, S. (2019). The compatibility between expressive elements: kinship terms, pronouns, and racial slurs in Vietnamese. Journal of the Southeast Asian Languages Society, 12. 91-111.
Huynh, J., & Witzel, N. (2018). Associative networks from L2 words in early and late Vietamese-English bilinguals. Journal of Second Language Studies, 1, 206-237.
Research Interests
My research interests include bilingualism, second language acquisition, heritage language processing, and psycholinguistics. Currently, I am exploring the grammatical and lexical processing of both Vietnamese and English in bilingual speakers who are Vietnamese heritage language speakers and Vietnamese-dominant speakers.