Jacee Cho
Assistant Professor
6107
4285 & 4287 H.C. White Hall
Interests

Generative linguistic theory and language acquisition, syntax-semantics interface, language processing, experimental linguistics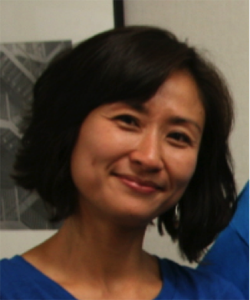 SLA Lab
Director, Second Language Acquisition Lab
4285 & 4287 H.C. White Hall
E-mail: sla-lab@english.wisc.edu
http://english.wisc.edu/slalab
Education
Ph.D. Second Language Acquisition, University of Iowa, 2012
M.A. Russian, Middlebury College, 2006
Ph.D. Russian Linguistics, Moscow State University, 2005
M.A. Journalism, Moscow State University, 2000
B.A. Russian, University of Wisconsin-Madison, 1996
Selected Publications
"The acquisition of different types of definite noun phrases in L2 English". International Journal of Bilingualism (2016)
"A feature-based contrastive approach to the L2 acquisition of specificity." Applied Linguistics (2015) (with R. Slabakova)
"Interpreting definiteness in a second language without articles: the case of L2 Russian." Second Language Research 30(2): 159-190 (2014) (with R. Slabakova).
"Tapping into learnability in feature acquisition: the L2 acquisition of overt and covert features in Russian." In Advances in Language Acquisition by S. Stavrakaki, M. Lalioti, and P. Konstantinopoulou (eds.) (pp. 282-290). Cambridge Scholars Publishing (2013).
"Case marking and referentiality in Russian negation construction." Proceedings of Formal Approaches to Slavic Linguistics: 40-48 (2013).
"Where is the feature [definite] encoded in Russian?: empirical data from L2 acquisition. Slavic Forum 1(1) (2011).
"Functions of neologisms in various genres of the Russian newspaper." Russian Language Journal 58: 133-157 (2008).
Personal Statement
My research program investigates the universal mechanisms underlying language acquisition within the generative linguistic theory. I am particularly interested in the second language acquisition of nominal features (definiteness, specificity, etc.) at the syntax-semantics interface. I am currently working on a bi-directional study (English-Russian) on the acquisition of definiteness.