Russ Castronovo
Position title: Tom Paine Professor of English and Dorothy Draheim Professor of American Studies
Email: rcastronovo@wisc.edu
Address:
7133 Helen C. White Hall
Interests

American literature, African American literature, American Studies, cultural theory and popular culture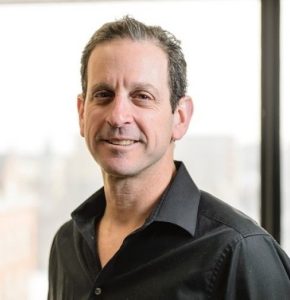 Degrees and Institutions
PhD, University of California, Santa Cruz
BA, University of California, Berkeley
Selected Publications
Propaganda 1776: Secrets, Leaks, and Revolutionary Communications in Early America (New York, Oxford University Press, 2014);
Beautiful Democracy:  Aesthetics and Anarchy in a Global Era (Chicago:  University of Chicago Press, 2007);
Necro Citizenship: Death, Eroticism, and the Public Sphere in the Nineteenth-Century United States(Durham: Duke University Press, 2001);
Fathering the Nation: American Genealogies of Slavery and Freedom (Berkeley: University of California Press, 1995);
Materializing Democracy: Toward a Revitalized Cultural Politics, co-edited with Dana Nelson (Durham: Duke University Press, 2002);
Aesthetics and the End(s) of American Cultural Studies: Special Issue of American Literature, co-edited with Chris Castiglia (forthcoming).
Plus articles in The Journal of Nineteenth-Century Americanists, ELN, Critical Inquiry, boundary 2, American Literary History, New Literary History, American Literature, PMLA on figures such as Nathaniel Hawthorne, W. E. B. Du Bois, Frederick Douglass, William Wells Brown, Harriet Jacobs, Herman Melville, and Ralph Waldo Emerson.
Research
I'm in the final stages of completing a book entitled Insecure: Security and Terror before 9/11. Along the way, I've published some work on the aesthetics of security ["Security and the Informational Sublime," REAL: Yearbook of Research in English and American Literature], privacy and surveillance ["James Fenimore Cooper and the NSA: Security, Property, Liberalism," American Literary History 28 (Winter 2016)], and floods of information ["Information Warfare and Slow Media: Loyalist Failures During the American Revolution," American Literature 89.4 (December 2017)]. In other sections I look at early African American print culture in order to examine some of the origins of white nationalism.
Along with my previous books, Insecure shows how my engagement with issues of aesthetics, democracy, terror, race, sexuality, and death.
Personal Statement
I am interested in the uses of literature in forming critical citizenship. In my classes, this interest entails a commitment to analytic exchange and dialogue, collective interpretation, and interdisciplinary pursuits of knowledge. My classes seek to implement this approach by ranging across topics such as modern critical theory, popular culture, nineteenth- and twentieth-century American literature, propaganda, and the political novel.