Russ Castronovo
Position title: Tom Paine Professor of English and Dorothy Draheim Professor of American Studies
Email: rcastronovo@wisc.edu
Address:
7133 Helen C. White Hall
Interests

American literature, African American literature, American Studies, cultural theory and popular culture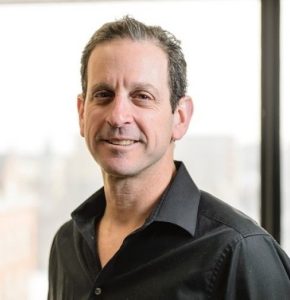 Degrees and Institutions
PhD, University of California, Santa Cruz
BA, University of California, Berkeley
Selected Publications
American Insecurity and the Origins of Vulnerability (Princeton: Princeton University Press, 2023).
Propaganda 1776: Secrets, Leaks, and Revolutionary Communications in Early America (New York, Oxford University Press, 2014);
Beautiful Democracy:  Aesthetics and Anarchy in a Global Era (Chicago:  University of Chicago Press, 2007);
Necro Citizenship: Death, Eroticism, and the Public Sphere in the Nineteenth-Century United States(Durham: Duke University Press, 2001);
Fathering the Nation: American Genealogies of Slavery and Freedom (Berkeley: University of California Press, 1995);
Materializing Democracy: Toward a Revitalized Cultural Politics, co-edited with Dana Nelson (Durham: Duke University Press, 2002);
Aesthetics and the End(s) of American Cultural Studies: Special Issue of American Literature, co-edited with Chris Castiglia.
Plus articles in The Journal of Nineteenth-Century Americanists, ELN, Critical Inquiry, boundary 2, American Literary History, New Literary History, American Literature, PMLA on figures such as Nathaniel Hawthorne, W. E. B. Du Bois, Frederick Douglass, William Wells Brown, Harriet Jacobs, Herman Melville, and Ralph Waldo Emerson.
Research
I've published widely on American literature, paying special attention to critical flashpoints wrapped up with democracy, propaganda, citizenship, aesthetics, and surveillance. These interests have led me to write about topics ranging from Freedom's Journal (the first Black newspaper in the US) to silent film, from the American Revolution to mesmerism, and from conservatism to anarchism. I also write for public audiences more broadly at outlets such as Public Books, Public Seminar, and various newspapers. My next project is short book on vulnerability for the "Literature and Politics" series at Oxford University Press.
Personal Statement
I am interested in the uses of literature in understanding politics. In my classes, this interest entails a commitment to active participation and dialogue, shared interpretation, and interdisciplinary pursuits of knowledge. In 2016, I received the Chancellor's Distinguished Teaching Award and the following year I was honored with the Underkofler Excellence in Teaching Award, a recognition bestowed on just four faculty members each year across the twenty-six campuses of the University of Wisconsin system.