Michael Bernard-Donals
Position title: Chaim Perelman Professor of Rhetoric and Culture
Email: michael.bernarddonals@wisc.edu
Address:
6187A Helen C. White Hall
Interests

Rhetorical history and theory, memory and memorial culture, contemporary public higher education

Research Areas

Contemporary Jewish history and rhetoric, rhetorical history and theory, 20th and 21st century literature and culture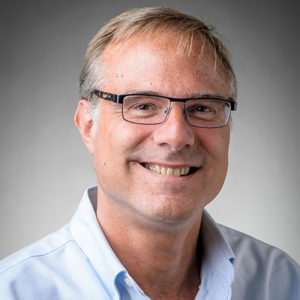 My teaching and research focus on the relation of history, memory, and representation — how do we write about and depict historical events, and how do those representations affect us and give us access to what happened? I've also begun two new projects. The first, on rhetoric and the sacred, examines how we talk about, and represent, what is often described as God, a higher power, or sacred spaces. The second project, based in notions of contingency and vulnerability, imagines what public higher education could look like in the twenty-first century.
Selected Publications
Mikhail Bakhtin: Between Phenomenology and Marxism (Cambridge, 1994)
The Practice of Theory (Cambridge, 1998)
Rhetoric in an Antifoundational World (Yale, 1998)
Between Witness and Testimony: the Holocaust and the Limits of Representation (SUNY 2001)
Witnessing the Disaster: Essays on Representation and the Holocaust (Wisconsin 2004)
An Introduction to Holocaust Studies: History, Memory, and Representation (Prentice Hall 2006)
Forgetful Memory: Representation and Remembrance after Auschwitz (2010)
Jewish Rhetorics: History, Theory, Practice (Brandeis 2014)
Figures of Memory: The Rhetoric of Displacement at the US Holocaust Memorial Museum (SUNY 2016)
Responding to the Sacred: An Inquiry into the Limits of Rhetoric (PSU Press, forthcoming spring 2021)
essays and reviews on rhetoric, the teaching of writing, critical theory, and the Holocaust in various journals.