The Board of Visitor's discussion group takes us back to the seminar room.
"What is it like to read a book written by a dying person?"
Talk about an icebreaker. This question initiated this autumn's Board of Visitors book discussion, led by Russ Castronovo. The BOV, a group of English alumni who serve in an advisory capacity to the department, reserves an hour of their biannual meeting to discuss a work of literature chosen by the department chair. On the syllabus this October was Paul Kalanithi's When Breath Becomes Air, a memoir by a neurosurgeon who is diagnosed with stage 4 lung cancer. Published posthumously, it is indeed a book written by a dying person.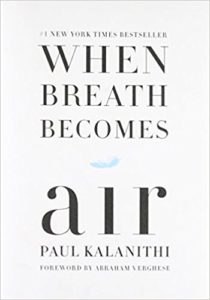 In many ways, the BOV's biannual book discussion intentionally recreates the seminar environment, says board member Alec Chang. But returning to the scene of the seminar, a cornerstone of an education in English, is not a nostalgic evocation of the halcyon days. Rather, it revives the challenge of working through differences of perspective. For member Nan Rubin, it is precisely this encounter with diverse points of view that she values most: talking books with others means breaking open the shell of personal opinion to build knowledge and connect with others.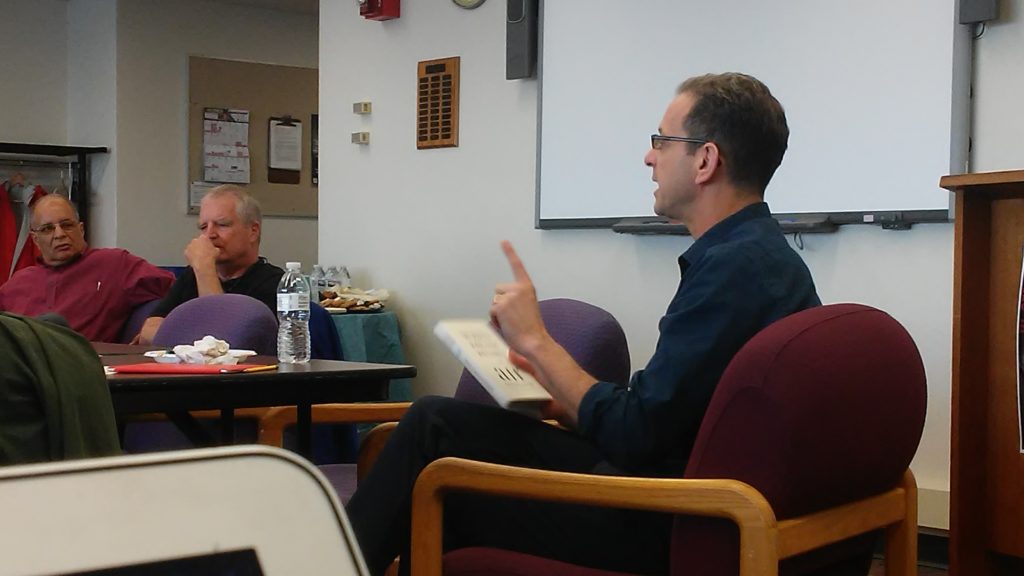 Nan Rubin, Alec Chang, and Jane Katims not only prize the conversation, but also the chance to be exposed to difficult texts. In the past, selections have included books such as Thomas Pynchon's The Crying of Lot 49 and Viet Thanh Nguyen's The Refugees. "We're exposed to works that we otherwise might not choose ourselves," Chang says. Jane Katims, English alumna and creative writing instructor, thinks about her experience reading Viet Thanh Nguyen's The Refugees, which consists of "distinct and self-sufficient" stories that take a hard look at the struggles of Vietnamese refugees. "I had blocked from memory many of the stories," she recounts, but during the conversation, "I grew interested in their interconnectedness," as she saw revealed a subtextual unity beneath the text's fragmented surface. Discussion of challenging texts can reveal the shortcomings of a reader's attention in a way that can be disconcerting at first, but can ultimately foster greater appreciation for a book.
But the value of talking about books is not just about gaining familiarity with experimental writing. Paul Kalanithi's memoir, for instance, calls on readers to contemplate mortality in a very personal way. As an autobiographical memoir, When Breath Becomes Air departed from Pynchon's labyrinthine convolutions and Nguyen's political gravity, toward the subjective and sentimental. "But what makes this book literature?" one respondent asked about Kalanithi's memoir. Others returned that the question of literariness was not as important as feeling the sympathetic connection between author and reader, or thinking about life's inexorable brevity. Perhaps facing mortality could alter one's sense of the weight of words: "in a sense, these are the author's last words," someone said. "They had to be chosen wisely."
And, of course, book clubs are not just thriving with our BOV. In addition to the continued meeting of book clubs at private homes and public libraries, more and more discussions are moving onto the web with the help of sites like BookBrowse. Literature continues to bring readers into conversation, connect people through shared pleasure or discomfort, and drive deeper debate than our screen-filled world might expect.
What about you, dear readers? What did and does book discussion mean to you? Are you still able to find ways to talk about literature with others either in-person or online? Send us your answers–we'd love to hear from you!
by Lauren Hawley and Aaron Vieth