For the last two summers, UW undergraduates have had the opportunity to delve into the sometimes seamy world of stolen letters, government conspiracy, drug trafficking, and murder from the safety and comfort of their own apartments. English 142: Mystery and Crime Fiction is the English department's first fully online lecture course. Both summers, students read through the major highlights of detective fiction starting with short stories by Edgar Allan Poe and ending with modern televised mysteries like The Wire, Top of the Lake, and The People vs. O. J. Simpson and then logged on to access lectures, discussion rooms, and writing assignments to hone their reading, writing, and critical thinking skills.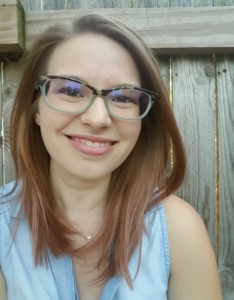 The course was led by Brandee Easter, who weaved together lectures from Professor Caroline Levine with new content and new activities to better match the online format. Here's what Brandee had to say about the course:
Brandee: Mystery and Crime Fiction was one of the most challenging and rewarding teaching experiences because the entirely online format called me to rethink my approach to teaching from the ground up.
Instead of replicating the course's in-person format, I approached this iteration as a completely alternate experience. The students were looking for more flexibility and autonomy than during an in-person course–they were managing a variety of other jobs and commitments while logging in from across the world. This meant that the material had to be flexible enough for anyone to work anywhere, yet still structured enough for a community to form around these ideas and support students in succeeding.
One of the affordances in teaching online was that it was easier to incorporate digital texts into the course. Since students were already in front of computers, it was easy to push the course material into new media. In particular, we thought about how detective fiction has been taken up and changed in digital-born graphic novels, like The Private Eye, and video games, like Her Story, and these forms gave us a very different lens for looking at the genre.
Big thanks to the department and university, especially Learning Support Services, for all of their help developing this course!
---
And for the students' take, this comment perhaps sums it up best:
Many times I feel that online classes don't give the same effect as in-classroom classes, but this class if definitely an exception. The recorded lectures, along with the weekly quizzes/assignments really ensured that all students were involved and learning everything they should be. I would highly recommend this class both online and in the classroom.