Gabrielle Isabel Kelenyi
Position title: TA Coordinator of Multicultural and Social Justice Initiatives
Email: kelenyi@wisc.edu
Interests

Community literacies; community-engaged and participatory methodologies; antiracist and social-justice-oriented writing program administration; writing development across the lifespan; researching best practices for teaching writing effectively across grade levels

Minor

Curriculum & Instruction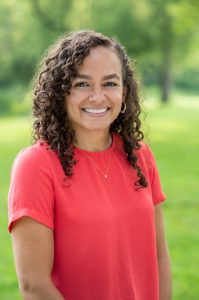 Degrees
BA in Pomona College
MA, Relay Graduate School of Education
Publications
Kelenyi, Gabrielle Isabel. "For the Love of Writing: Writing as a Form of (Self-) Love." Writers: Craft & Context, vol. 2, no. 1, February 2021, pp. 16-24, DOI: https://doi.org/10.15763/issn.2688-9595.2021.2.1.16-24.
Kelenyi, Gabrielle Isabel. "Book Review: Reclaiming community: Race and the uncertain future of youth work B. J. Baldridge (2019)." Urban Education, Nov. 2020, doi: 10.1177/0042085920971366.
Kelenyi, Gabrielle, Nattaporn Luangpipat, & Kate Vieira. "The Peacebuilding Potential of Literacy." College English, vol. 82, no. 4, March 2020, pp. 410-420.
Other
Vice Chair, WPA-GO