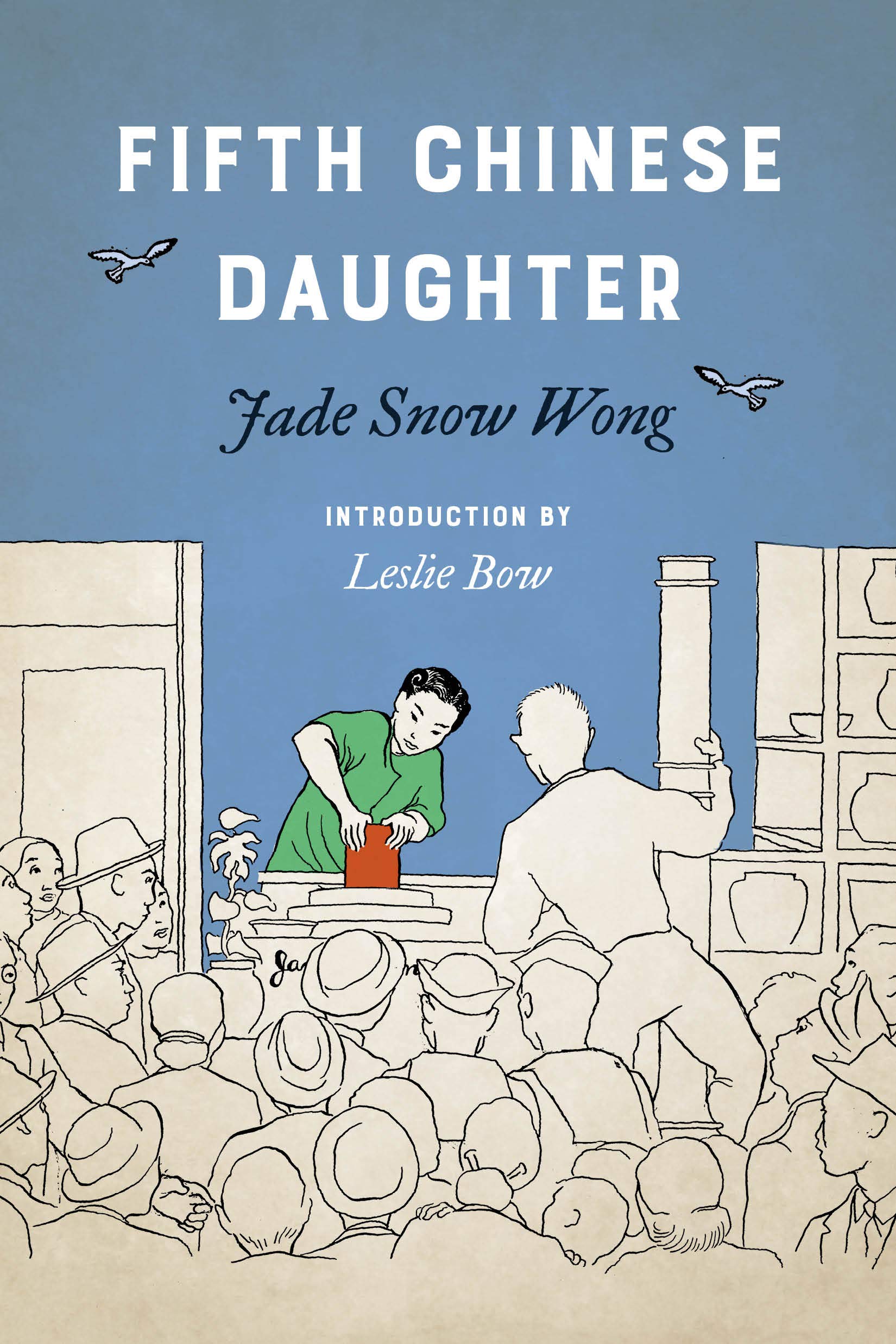 Bow, Leslie. Fifth Chinese Daughter. University of Washington Press, 2019. Print.
Jade Snow Wong's autobiography portrays her coming-of-age in San Francisco's Chinatown, offering a rich depiction of her immigrant family and her strict upbringing, as well as her rebellion against family and societal expectations for a Chinese woman. Originally published in 1950, Fifth Chinese Daughter was one of the most widely read works by an Asian American author in the twentieth century. The US State Department even sent its charismatic young author on a four-month speaking tour throughout Asia.
Cited as an influence by prominent Chinese American writers such as Amy Tan and Maxine Hong Kingston, Fifth Chinese Daughter is a foundational work in Asian American literature. It was written at a time when few portraits of Asian American life were available, and no similar works were as popular and broadly appealing. This new edition includes the original illustrations by Kathryn Uhl and features an introduction by Leslie Bow, who critically examines the changing reception and enduring legacy of the book and offers insight into Wong's life as an artist and an ambassador of Chinese American culture.
Read more