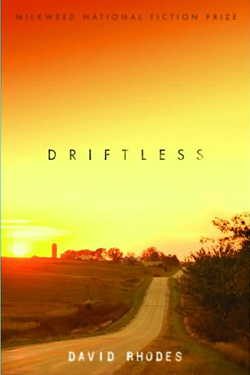 , David Rhodes."Driftless." 2009: n. pag. Print.
When David Rhodes's first three novels were published in the mid-seventies, he was acclaimed as "one of the best eyes in recent fiction" (John Gardner), and compared favorably to Sherwood Anderson. In 1976, a motorcycle accident left him paralyzed from the chest down, and unpublished for the subsequent three decades.
Driftless heralds a triumphant return to the midwestern landscape Rhodes knows so well, offering a fascinating and entirely unsentimental portrait of a town apparently left behind by the march of time. At once intimate and funny, wise and generous, Driftless is an unforgettable story of contemporary life in rural America.
Read more