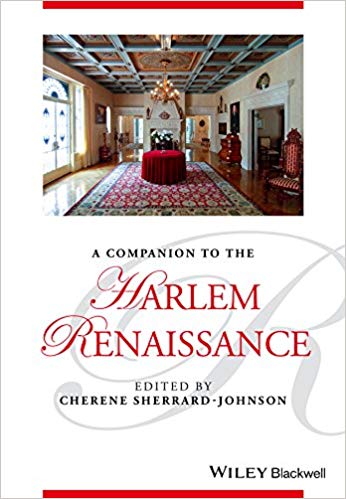 A Companion to the Harlem Renaissance. Wiley, 2015. Print.
With its epicenter in New York City's Harlem neighborhood, the Harlem Renaissance was a singularly
influential period of African American history. A cultural revolution that combined artistic expression
with political activism, the movement would help to heighten social consciousness and foster racial pride.
A Companion to the Harlem Renaissance presents a comprehensive guide to the literature and culture of
the unprecedented artistic flourishing that took place in the African diasporic community of the United
States from the end of World War I to the middle of the 1930s. Featuring original contributions from eminent and emerging scholars of the era, chapters critically explore numerous themes relating to the origins, evolution, aesthetics, genres, and historical contexts of the Harlem Renaissance. Combining primary texts and contemporaneous accounts with innovative new perspectives, initial essays explore the historic and philosophical underpinnings of the "New Negro" Movement, followed by selections addressing canonical authors and minor writers who emerged during the period. Further essays examine salon culture and the influence of music and dance on literature; themes relating to race, identity, and sexual politics; and the Harlem Renaissance as a global movement. A final series of essays considers the enduring influence of the Harlem Renaissance in the latter twentieth century and into the new millennium. Combining a remarkable breadth of coverage with impeccable scholarship presented in an engaging manner, A Companion to the Harlem Renaissance is an essential resource to understanding this
transformative time in black history.
Read more