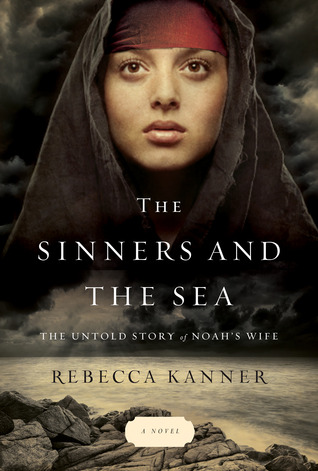 , Rebecca Kanner."Sinners and the Sea." 2013: n. pag. Print.
Sinners and the Sea is Rebecca Kanner's debut novel. It was published by Howard Books, an imprint of Simon and Schuster, in April 2013. Rebecca is a Twin Cities native and holds a BA in English from the University of Wisconsin-Madison and a Master of Fine Arts in Fiction Writing from Washington University in St. Louis. Her writing has won an Associated Writing Programs Award, a Loft mentorship Award and a 2012/2013 Minnesota State Arts Board Grant.  Her personal essay, "Safety," is listed as a Notable Essay in Best American Essays 2011. Her stories have been published in numerous journals including The Kenyon Review and The Cincinnati Review.
The St. Paul Pioneer Press calls Sinners and the Sea "riveting," and Publishers Weekly says, "Debut novelist Kanner brings to life the nameless wife of Noah in a deeply imagined midrashic interpretation of the biblical story of the flood. Noah's unnamed wife is a powerful, memorable character." Kirkus Reviews agrees, "[Noah's wife] proves her strength and character as she tries to protect her family… from the outside forces that threaten. Kanner successfully undertakes a formidable task retelling a familiar religious story through the eyes of Noah's wife. The narrative's well-articulated, evenly balanced and stimulating…"
Along with other authors including Anita Diamant, Michael Cunningham, Joyce Carol Oates, Russell Banks and Ron Hansen, Rebecca will be featured in the upcoming title Truthful Fictions: Conversations with American Biographical Novelists.
Read more