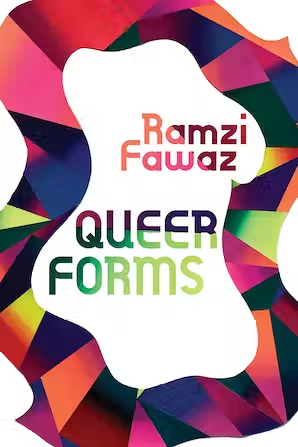 Fawaz, Ramzi. Queer Forms . NYU Press , 2022. Print.
How do we represent the experience of being a gender and sexual outlaw?
In Queer Forms, Ramzi Fawaz explores how the central values of 1970s movements for women's and gay liberation—including consciousness-raising, separatism, and coming out of the closet—were translated into a range of American popular culture forms. Throughout this period, feminist and gay activists fought social and political battles to expand, transform, or wholly explode definitions of so-called "normal" gender and sexuality. In doing so, they inspired artists, writers, and filmmakers to invent new ways of formally representing, or giving shape to, non-normative genders and sexualities. This included placing women, queers, and gender outlaws of all stripes into exhilarating new environments—from the streets of an increasingly gay San Francisco to a post-apocalyptic commune, from an Upper East Side New York City apartment to an all-female version of Earth—and finding new ways to formally render queer genders and sexualities by articulating them to figures, outlines, or icons that could be imagined in the mind's eye and interpreted by diverse publics.
Surprisingly, such creative attempts to represent queer gender and sexuality often appeared in a range of traditional, or seemingly generic, popular forms, including the sequential format of comic strip serials, the stock figures or character-types of science fiction genre, the narrative conventions of film melodrama, and the serialized rhythm of installment fiction. Through studies of queer and feminist film, literature, and visual culture including Mart Crowley's The Boys in the Band (1970), Armistead Maupin's Tales of the City (1976–1983), Lizzy Borden's Born in Flames (1983), and Tony Kushner's Angels in America (1989–1991), Fawaz shows how artists innovated in many popular mediums and genres to make the experience of gender and sexual non-conformity recognizable to mass audiences in the modern United States.
Against the ideal of ceaseless gender and sexual fluidity and attachments to rigidly defined identities, Queer Forms argues for the value of shapeshifting as the imaginative transformation of genders and sexualities across time. By taking many shapes of gender and sexual divergence we can grant one another the opportunity to appear and be perceived as an evolving form, not only to claim our visibility, but to be better understood in all our dimensions.​​
Read more