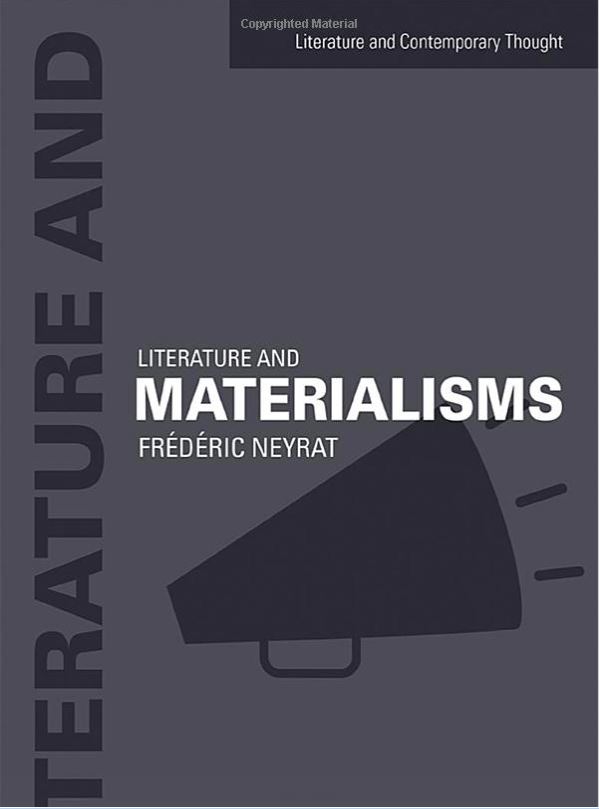 Neyrat, Frederic. Literature and Materialisms. Routledge, 2020. Print.
Literature and Materialisms sheds light on the current new wave of materialisms and assesses the impact on literary theory and criticism. It maps the similarities and differences between speculative realism, object-oriented philosophy, and vitalism. A genealogy of materialisms, vitalisms, empiricisms, and realist approaches – from Heraclitus to Badiou, including Lucretius, Spinoza, Marx, Althusser, Barad, Spivak, Deleuze, Bennett, Harman, and other contemporary thinkers – puts these new trends into perspective.
This book investigates the relations between literature – from Marquis de Sade to objectivist poetry – and materialism and analyses the material aspects of literature, its structure and texture, its commodification and its capacity to resist market imperatives. It explores how literary style might be understood as a mediation between the 'immaterial' and the concrete features of a text.
This volume provides students and academics with an accessible overview of the study of literature and materialism.
Read more