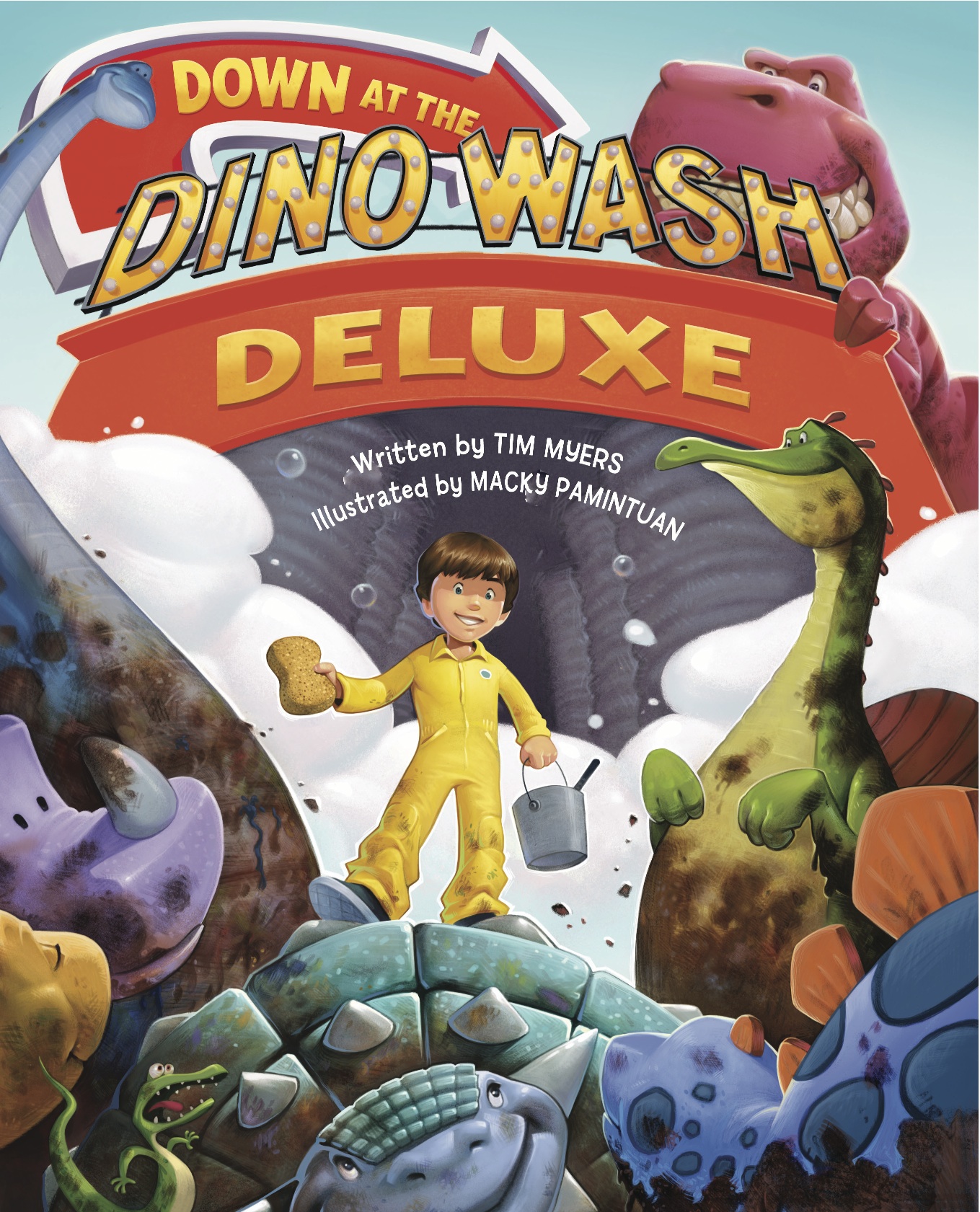 , T.J. Myers."Down at the Dino Wash Deluxe." 2013: n. pag. Print.
How can a dinosaur stay dirt-free in the city? Welcome to the Dino Wash Deluxe, where dinos go to get soaped, scrubbed, and spotlessly clean. The Dino Wash handles it all: scales, spikes, wings, even frills and horns. BUT WAIT! There's a new customer in town: a T. rex with sharp teeth, long claws, and a mighty mean personality. What will happen when T. rex shows up? Filled with dinosaur facts and fun, this hilarious picture book reminds children that tough guys might not be as scary as they seem.
Tim Myers is a writer, songwriter, and storyteller for children and adults. His children's books have earned a Smithsonian Notable Book award and a NCSS-CBC Notable Social Studies Trade Book award, among other honors. Basho and the Fox was a New York Times bestseller. Visit him at TimMyersStorySong.com. Tim lives in Santa Clara, CA.
Read more