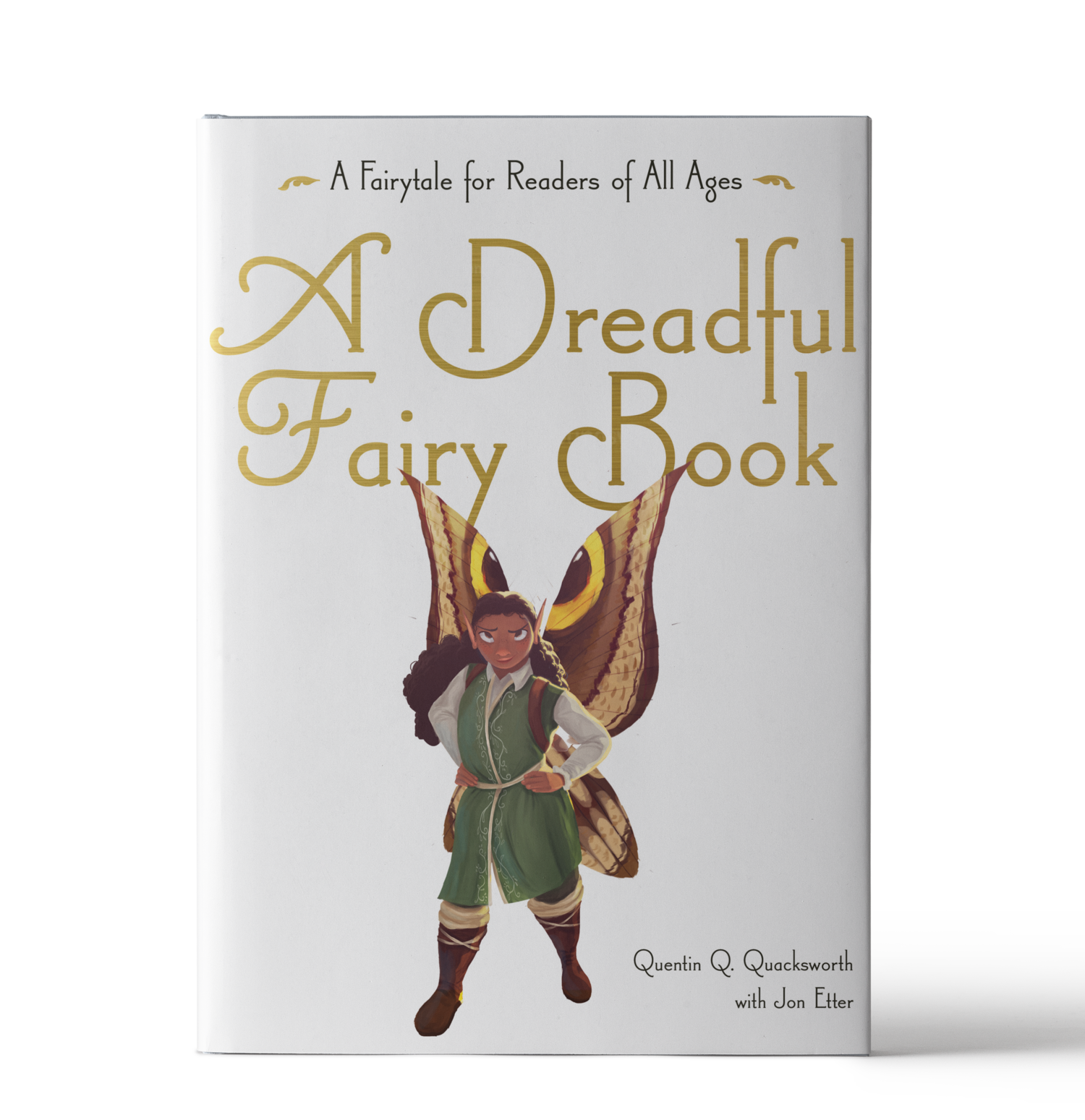 Etter, Jon."A Dreadful Fairy Book." 2018: n. pag. Print.
READERS, BEWARE: WHAT YOU HOLD IN YOUR HANDS IS A DREADFUL FAIRY BOOK.
Whatever expectations you have of delightful and whimsical fairies are sure to be disappointed. There are certainly fairies, but most are not proper fairies. Our heroine is, perhaps, the worst offender. Shade is on a quest, albeit with rather questionable companions, to find a place her outré self can call home. A place of companionship, comfort, and, most importantly, positively filled with books.
"This chubby brown protagonist full of flaws and wit and heart is quite welcome. For bibliophiles (and bibliothecaphiles) and all those who step expectantly into mushroom rings." —Kirkus Reviews
Read more