Who Is My Advisor?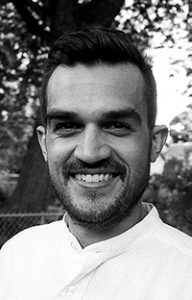 Thom Van Camp
Email: hathadvisor@english.wisc.edu
Schedule an appointment via Starfish
Our HatH advisor, Thom Van Camp is your go-to resource for learning about the certificate and application process, planning your path through the certificate's requirements, and incorporating your work in the certificate as part of your future applications and professional profile. Thom hosts the required HatH information sessions (see below). He welcomes one-on-one conversations with students interested in the certificate and those who've declared about how to make the most of the program and its personal and professional benefits. Thom is a current PhD Candidate in the English Department. He studies 19th century British literature and the history of science and has experience advising and tutoring undergraduate students.
Prospective students

If you are interested in the Health and the Humanities certificate, you can attend an information session to learn more. You must attend an information session before applying for the HatH Certificate. If you are not able to attend an info session, please email hathadvisor@english.wisc.edu to make alternative arrangements.
Information sessions last roughly 30 minutes. You will receive general information about the certificate and specifics about the application process. There will be time for individual questions and discussion of the application essay as well.
Spring 20 Info Session Dates:
Tuesday, 2/4 – 5:00pm
Friday, 2/7 – 2:00pm
Tuesday, 2/11 – 3:00pm
Tuesday, 2/18 – 4:00pm
Register for a Spring 20 Info Session here.
Applications are now open for Spring 20. You can find the online application here. Applications are due Friday, March 6th 2020. If you have questions or issues with the application, please contact the Hath advisor.
Current students
The Health and the Humanities certificate program is an excellent way to develop and demonstrate the inter- and intra-personal competencies that are in demand in the health professions.
Students interested in pursuing a career in the health sciences may also benefit from speaking with an advisor at the Center for Pre-Health Advising for advice on applying to health professional programs.