This is an accordion element with a series of buttons that open and close related content panels.
2015
Scott Memmel
I am currently a master's student at the University of Minnesota School of Journalism and Mass Communications where I serve as a teaching assistant as well as taking courses and working towards my thesis.  I am also a research assistant for the Silha Center for Mass Media Ethics and Law where I write the Silha Bulletin (using my writing skills!).  My goal at this point is to become a professor in journalism and mass communication.
My favorite memory of my English major at UW-Madison is reading Frankenstein for the first time in English 216 with Professor Levine.
2013
Kristin Prewitt
I am currently a medical student at the University of South Florida College of Medicine.  As an undergraduate at the University of Wisconsin-Madison, I chose to major in English because the study of language is, in a way, the study of people and their emotions.  English provides a way to abstractly conceptualize our relations to others and the ways in which we should ethically engage in the world.  At UW, I was able to apply these modes of thought through a public health research project that analyzed the effects of language on patient-doctor relationships and how barriers to communication can contribute to health care disparities.  At USF, English has helped me with utilitarian tasks like grant writing and clinical notes.  More significantly, it has given me a framework for understanding how medical approaches to individual bodies fit within larger conversations about institutional, social, and political bodies as well.
2010
Katie Burns
As Marketing Manager at Random House in New York City, I'm responsible for coordinating and executing marketing plans for authors on the Knopf list, including Jhumpa Lahiri, Julian Barnes, Edwidge Danticat, and David Guterson, to name a few.  I feel privileged to work with and help promote such tremendous talent—and a lifetime supply of free books doesn't hurt either!
I have never regretted my decision to major in English.  Not only did I enjoy the challenge and rigor of the English curriculum at UW, I also acquired skills that can't just be learned on the job: the ability to think critically and write well.  These skills have proven invaluable in both the career world and in living a fulfilling life.
1981
Mark Barnekow
I've been a technology start-up CEO in Silicon Valley for over 15 years.  My Wisconsin English Literature degree has given me a framework for thinking, communicating, and creating every day.  I'm a huge believer in the undergraduate liberal arts degree for any student.  It provided an excellent base for getting a professional degree later.  More importantly, it gave me a passion for learning which I apply both in business and activities outside of my business life.  With my degree, I've had an overall richer, fuller life experience.  Understanding literary, historical, and cultural perspectives, as well as writing and communication skills are paramount for any CEO.
I received an MBA from the University of Chicago after spending several years living and teaching English in China.
1976
Alan Headbloom
Field: English Linguistics
Degrees: B.A., M.A., submitted 6/20/2013
After graduating from UW, I taught English and linguistics in Maiduguri, Nigeria. I later completed an advanced degree in applied linguistics and taught in the U.S. Twenty-plus years ago, I started a training/consulting business for multinational companies with expat employees. This summer, we are launching a TV talk show called "Feel like you Belong" to tell the immigrant experience in the United States. We plan to educate non-natives about the intricacies of American life and natives about life when one is "not from here." Contact Alan at alan@headbloom.com.
1969
1968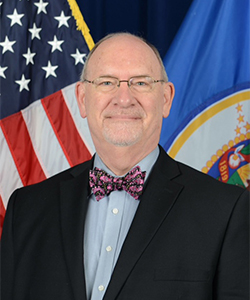 Ed Ehlinger
After majoring in English at the UW, I went on to get an MD and an MSPH.  I'm so glad that I didn't take the path that my UW advisors gave me to major in a science to improve my chances of getting into medical school.  In retrospect, having a degree in English made me a much better doctor and public health official than any science could have.  Check out my commissioner's blog to see some of my writing–I use it as a public health tool: http://www.commissionerblog.health.state.mn.us
I try to hire English majors with a medical background or clinicians with an English major background whenever possible.  Keep up the great work!