The Board was established in the fall of 1999 and has eighteen members. It meets twice a year in Madison with the Department Chair, selected members of the faculty and staff, and some students for one day. Board members majored in English or studied literature and language. The BOV has an abiding interest in and commitment to English literary, writing, and language studies. As a result of that interest and commitment, the Board reads and discusses an assigned book by the English Department Chair at its meetings.
---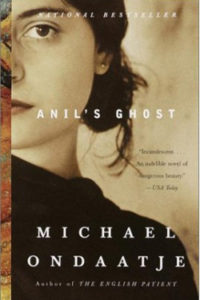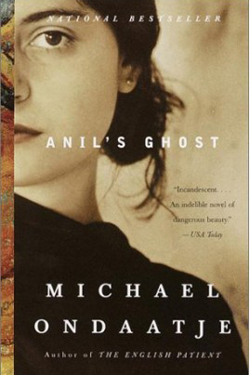 Michael Ondaatje
Vintage, 2001
Anil's Ghost transports us to Sri Lanka, a country steeped in centuries of tradition, now forced into the modern world by the ravages of civil war.  Into this maelstrom steps Anil Tissera, a young woman born in Sri Lanka, educated in England and America, who returns to her homeland as a forensic anthropologist sent by an international human rights group to discover the source of the organized campaigns of murder engulfing the island.
---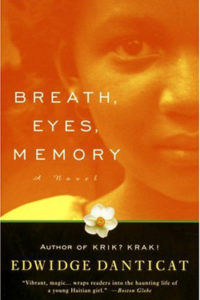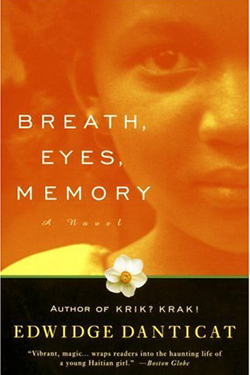 Vintage, 1998
At the age of twelve, Sophie Caco is sent from her impoverished village of Croix-des-Rosets to New York, to be reunited with a mother she barely remembers. There she discovers secrets that no child should ever know, and a legacy of shame that can be healed only when she returns to Haiti – to the women who first reared her.
---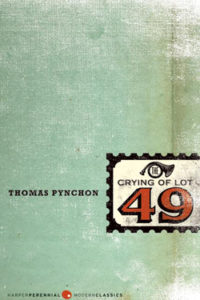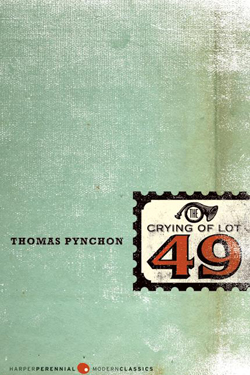 Harper Perennial, 1966
Oedipa Maas is made the executor of the estate of her late boyfriend, Pierce Inverarity. As she diligently carries out her duties, Oedipa is enmeshed in what would appear to be a worldwide conspiracy.  In this highly original satire, Oedipa meets some extremely interesting characters, and attains a not inconsiderable amount of self-knowledge.
---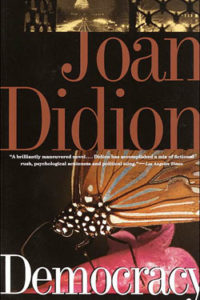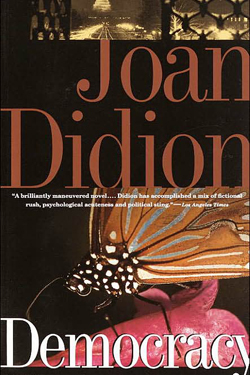 Vintage, 1984
Set in Hawaii and Southeast Asia at the end of the Vietnam War, Joan Didion's fourth novel tells the story of Inez Victor, the wife of U.S. Senator and one-time presidential hopeful Harry Victor, and her enduring romance with Jack Lovett, a CIA agent/war profiteer who dies shortly after extricating Inez's daughter, Jessica, from Saigon where the girl had incautiously ventured.
---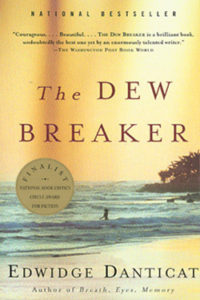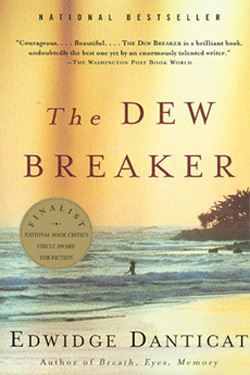 Vintage, 2004
Edwidge Danticat's brilliant exploration of the "dew breaker" – or torturer – is an unforgettable story of love, remorse and hope; of personal and political rebellions; and of the compromises we make to move beyond the most intimate brushes with history. It firmly establishes her as one of American's most essential writers.
---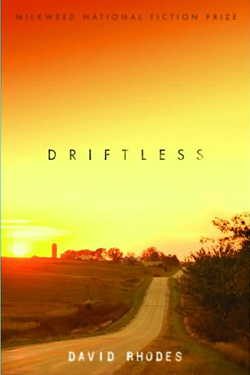 Milkweed Editions, 2009
Driftless heralds a triumphant return to the midwestern landscape Rhodes knows so well, offering a fascinating and entirely unsentimental portrait of a town apparently left behind by the march of time. At once intimate and funny, wise and generous, Driftless is an unforgettable story of contemporary life in rural America.
---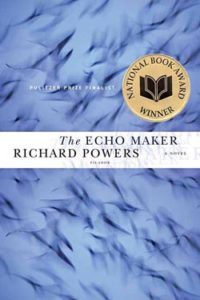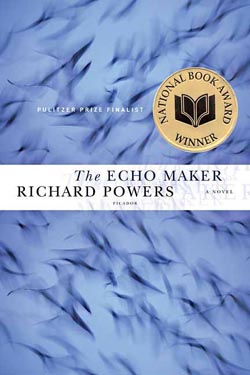 Picador, 2007
National Book Award Winner and Pulitzer Prize Finalist
On a winter night on a remote Nebraska road, twenty-seven-year-old Mark Schluter has a near-fatal card accident. His older sister, Karin, returns reluctantly to their hometown to nurse Mark back from a traumatic head injury. But when Mark emerges from a coma, he believes that this woman – who looks, acts, and sounds just like his sister – is really an imposter.
---
Chimamanda Ngozi Adichie
Anchor, 2014
Ifemelu and Obinze are young and in love when they depart military-ruled Nigeria for the West. Beautiful, self-assured Ifemelu heads for America, where despite her academic success, she is forced to grapple with what it means to be black for the first time. Quiet, thoughtful Obinze had hoped to join her, but with post-9/11 America closed to him, he instead plunges into a dangerous, undocumented life in London. Fifteen years later, they reunite in a newly democratic Nigeria, and reignite their passion—for each other and for their homeland.
---
Philip Roth
Vintage, 2005
In an extraordinary feat of narrative invention, Philip Roth imagines an alternate history where Franklin D. Roosevelt loses the 1940 presidential election to heroic aviator and rabid isolationist Charles A. Lindbergh. Shortly thereafter, Lindbergh negotiates a cordial "understanding" with Adolf Hitler, while the new government embarks on a program of folksy anti-Semitism.
For one boy growing up in Newark, Lindbergh's election is the first in a series of ruptures that threaten to destroy his small, safe corner of America–and with it, his mother, his father, and his older brother.
---
Paul Kalanithi
Random House, 2016
At the age of thirty-six, on the verge of completing a decade's worth of training as a neurosurgeon, Paul Kalanithi was diagnosed with stage IV lung cancer. One day he was a doctor treating the dying, and the next he was a patient struggling to live. And just like that, the future he and his wife had imagined evaporated. When Breath Becomes Air chronicles Kalanithi's transformation from a naïve medical student "possessed," as he wrote, "by the question of what, given that all organisms die, makes a virtuous and meaningful life" into a neurosurgeon at Stanford working in the brain, the most critical place for human identity, and finally into a patient and new father confronting his own mortality.
What makes life worth living in the face of death? What do you do when the future, no longer a ladder toward your goals in life, flattens out into a perpetual present? What does it mean to have a child, to nurture a new life as another fades away? These are some of the questions Kalanithi wrestles with in this profoundly moving, exquisitely observed memoir.
Paul Kalanithi died in March 2015, while working on this book, yet his words live on as a guide and a gift to us all. "I began to realize that coming face to face with my own mortality, in a sense, had changed nothing and everything," he wrote. "Seven words from Samuel Beckett began to repeat in my head: 'I can't go on. I'll go on.'" When Breath Becomes Air is an unforgettable, life-affirming reflection on the challenge of facing death and on the relationship between doctor and patient, from a brilliant writer who became both.
---
Viet Thanh Nguyen
Grove Press, 2017
With the coruscating gaze that informed The Sympathizer, in The Refugees Viet Thanh Nguyen gives voice to lives led between two worlds, the adopted homeland and the country of birth. From a young Vietnamese refugee who suffers profound culture shock when he comes to live with two gay men in San Francisco, to a woman whose husband is suffering from dementia and starts to confuse her for a former lover, to a girl living in Ho Chi Minh City whose older half-sister comes back from America having seemingly accomplished everything she never will, the stories are a captivating testament to the dreams and hardships of immigration. The second piece of fiction by a major new voice in American letters, The Refugees is a beautifully written and sharply observed book about the aspirations of those who leave one country for another, and the relationships and desires for self-fulfillment that define our lives.
---
Chloe Benjamin
G. P. Putnam's Sons, 2017
If you knew the date of your death, how would you live your life?
It's 1969 in New York City's Lower East Side, and word has spread of the arrival of a mystical woman, a traveling psychic who claims to be able to tell anyone the day they will die. The Gold children—four adolescents on the cusp of self-awareness—sneak out to hear their fortunes.
The prophecies inform their next five decades. Golden-boy Simon escapes to the West Coast, searching for love in '80s San Francisco; dreamy Klara becomes a Las Vegas magician, obsessed with blurring reality and fantasy; eldest son Daniel seeks security as an army doctor post-9/11; and bookish Varya throws herself into longevity research, where she tests the boundary between science and immortality.
A sweeping novel of remarkable ambition and depth, The Immortalists probes the line between destiny and choice, reality and illusion, this world and the next. It is a deeply moving testament to the power of story, the nature of belief, and the unrelenting pull of familial bonds.